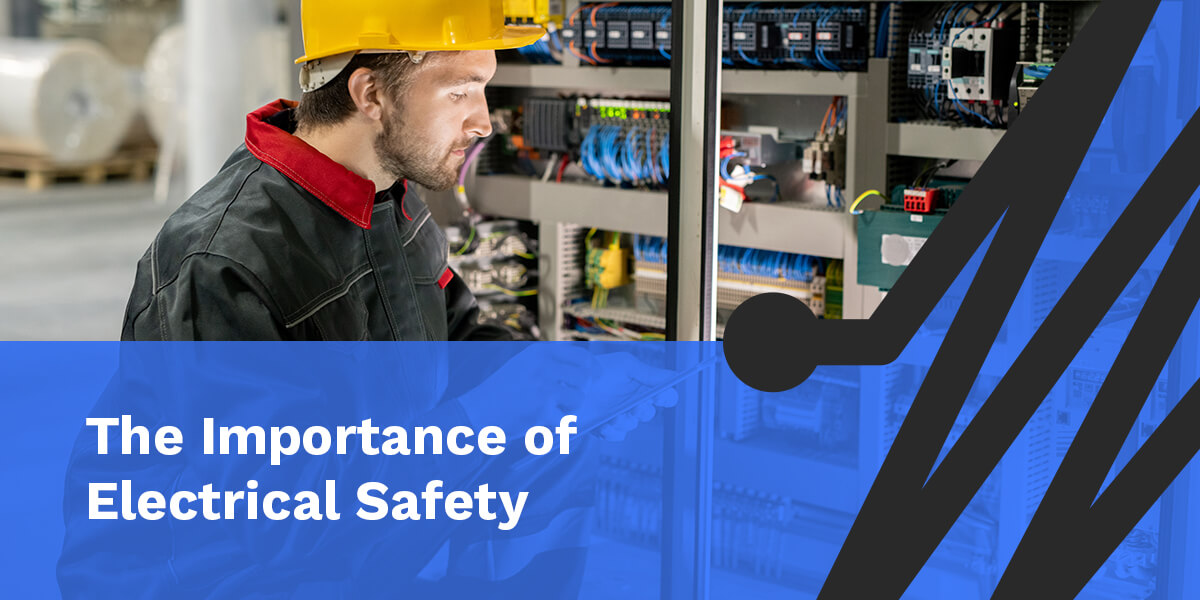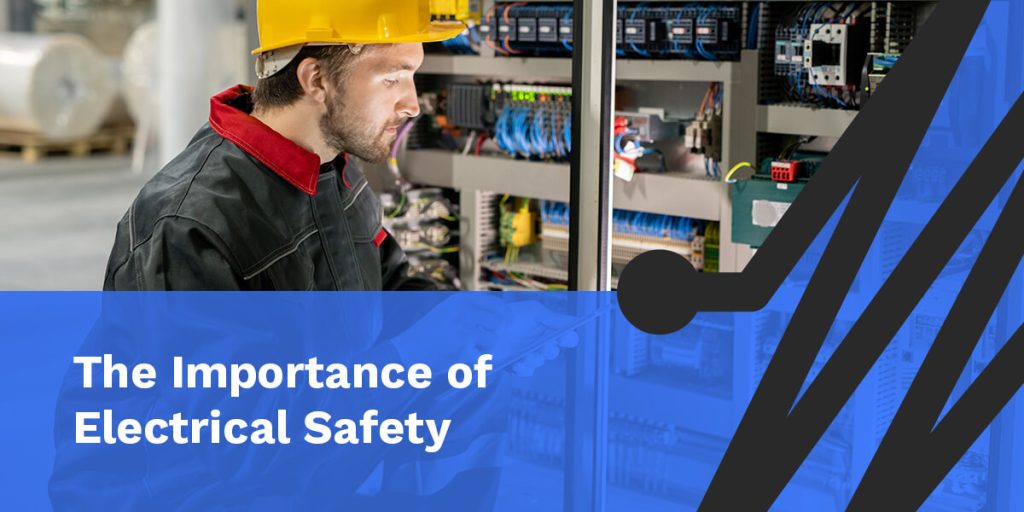 An industrial building requires a lot of power for machinery, tools and systems. Since electricity is common in industrial work, it's easy to forget the potential dangers of using it.

Keeping your workers safe when working with electricity is crucial, so it pays to stay up to date on electrical safety equipment and practices.

Why Electrical Safety Is Important

Electrical safety matters because electricity is powerful and potentially harmful. Mishandled electricity can cause serious injury or death, so keeping electricians safe at work requires use of the proper techniques.
Make sure your employees have electrical safety training. This knowledge enables workers to make smart decisions when working with electricity. Training also prevents incident-related costs for your business.
It's an employer's responsibility to train their workers. If insufficient training causes an accident, the employer could be held accountable, so be sure your workers are familiar with these key electrical safety tips for industrial work:
Exercise caution: Always use caution when working with electrical gear. Assume that you're working with live, energized wires and act accordingly.
Check for electrical current: Before touching a wire or metal surface, use a multimeter to see if it has an electrical current.
Secure electrical cords: Tape extension cords around the work site to the floor or wall — hanging cords can fall and hurt someone, and laying them loosely can be a tripping hazard.
Be mindful of conductive materials: Know which materials are conductive and don't use them around high-voltage equipment.
Inspect cords and electrical connections: Regularly examine cords and connections like outlets and plugs for signs of wear and damage. If you find issues, replace the component immediately.
Wear personal protective equipment (PPE): Wear PPE like safety glasses, insulated gloves and a hard hat when using electrical items.
IRISS Thermo Clip™ Series
How Can You Stay Safe During Electrical Work
Another way you can stay safe during electrical work is using a Thermo Clip™ from IRISS. This tool is a visual over-temperature indicator that identifies overheated wires entering or exiting a power source or power control device.
The clips attach to any wire size from 17 AWG to 750 MCM and circuits rated 36 kVAC (600 VDC). The clip has patented thermochromic technology that will change its color if the wire's heat exceeds its thermal rating.
The Thermo Clip™ easily identifies problems and helps you correct issues early. These cost-effective, easy-to-use clips prevent equipment failure, downtime and injury.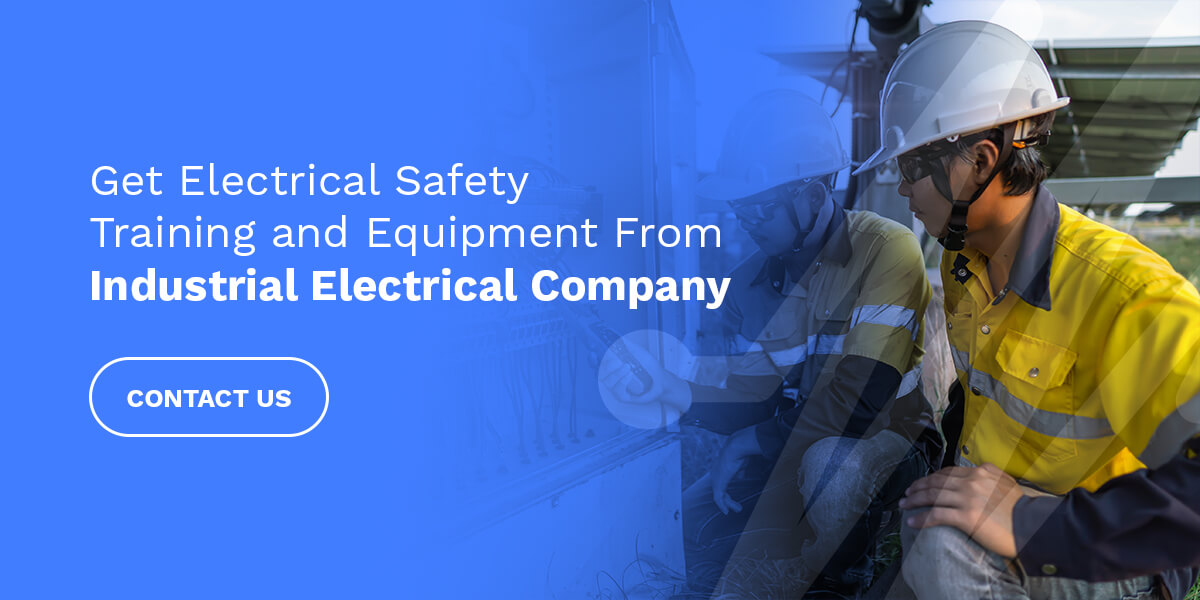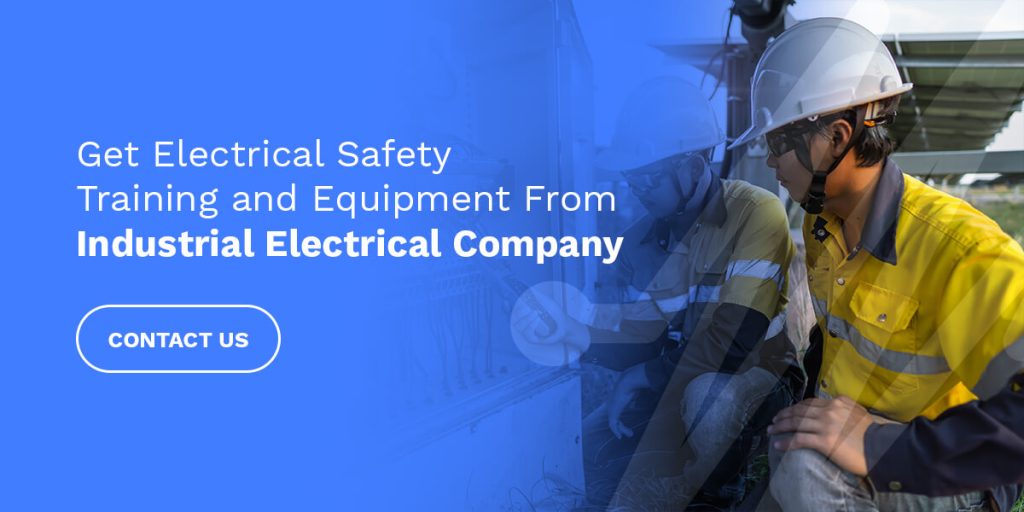 Get Electrical Safety Training and Equipment From Industrial Electrical Company
Industrial Electrical Company (IEC) offers industrial training services for electrical workers in the Central Valley of California and western Nevada. We provide industry-standard electrical safety and compliance training on-site, off-site and online. IEC is also proud to sell the Thermo Clip™ Series and other products from IRISS.
Order today to put the IRISS Thermo Clip™ to work in your facility or contact us to start electrical training for your team.