Businesses rely on electric motors for countless industrial, commercial and municipal purposes, so the sudden loss of a key unit can slow down your entire operation. Whether you're facing a total motor breakdown, a parts failure or an unknown issue, Industrial Electrical Company technicians will help identify and solve a variety of electric motor-related problems at any time. Our emergency assistance team is ready 24/7 to rewind your AC/DC motors and perform other repairs as needed.
IEC also provides preventive maintenance to help you avoid emergencies in the future. The best way to prevent complete breakdowns is through regular servicing, testing and tuneups that catch potential issues before they become dire.

24/7 Emergency Generator Repair & Maintenance
Power outages leave your business vulnerable. Generators and uninterruptible power supply (USP) systems help you:
Avoid downtime
Protect your data
Overcome other challenges associated with power surges and failures.
However, generators can only accomplish these tasks if they are working correctly. Our emergency power outage services are available 24/7 because we understand that power failures can occur at any time. IEC technicians will perform emergency generator repairs to get your business back online as soon as possible. We also offer emergency rental generators to support your systems in the meantime.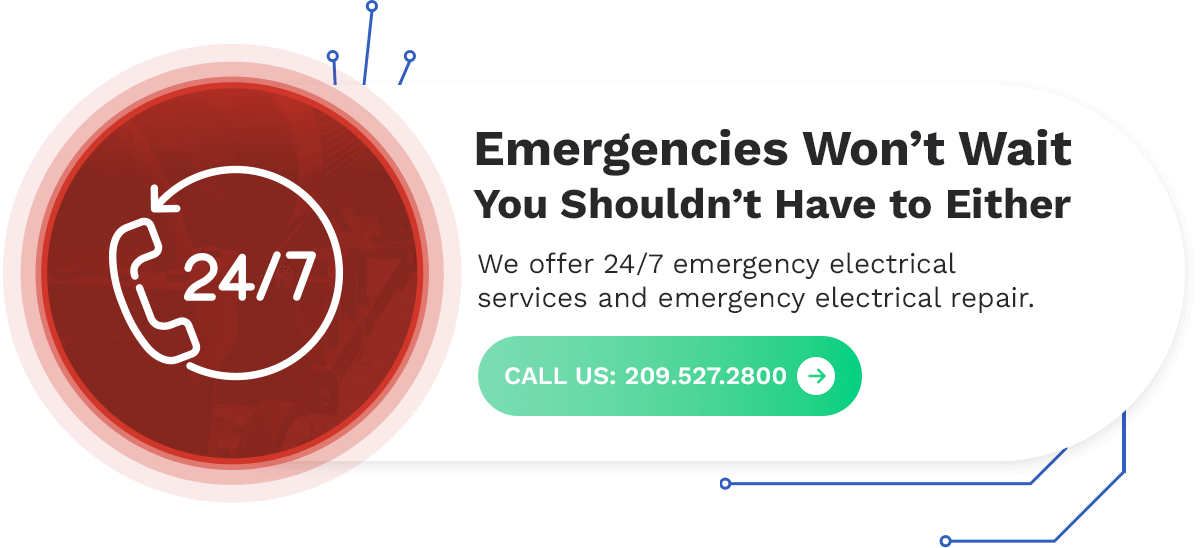 To ensure your generator is ready to run when you need it, Industrial Electrical Company also provides preventative maintenance and electrical service to keep your generators and USP systems performing in top shape. Choose IEC for generator installation and routine maintenance to prevent emergencies down the road.
Put Your Trust in IEC
At IEC, our skilled technicians have the expertise to troubleshoot an array of mechanical and electrical issues. Our state-of-the-art machine shop and well-equipped field service providers have the tools to address your power challenges both in-house and on-site. When you work with IEC, you can trust that you're in the best hands for emergency repairs as well as after-sales support and maintenance.