If you currently use the typical Pin & Sleeve type Plug and Receptacle to connect a power source to your equipment; you likely often consider these safety risks.
Disconnection of plug while energized could result in an arc flash event
Potential for exposure of live conductors when the plug is removed from the receptacle
Connection while energized may weld contacts together damaging plug and receptacle
Mechanical interlocking may fail resulting in an energized plug and receptacle
Verification of zero energy requires testing of the requires disconnect switch
If you're seeking a Better and Safer way to connect to power; I recommend the Meltric Switch Rated Plug & Receptacle. Make and break connections without exposure to live parts or arc flash. Zero risk under "normal operation". Designed to safely make and break connection under full load up to 75HPand 200A. Capable of connecting up to 6ea. Aux Contacts. Removal of the plug provides visual verification of de-energization, without voltage testing. NO PPE is REQUIRED (NFPA70E Compliant).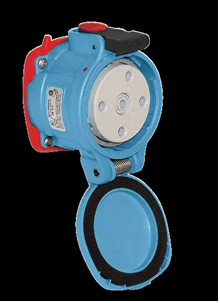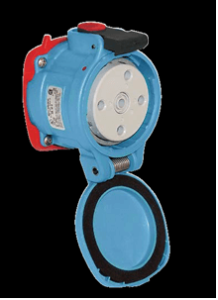 Dead-Front Safety Shutter
Silver-nickel spring loaded contacts
Quick-break operating mechanisms
Integral lockout provisions
Spring assisted terminals
Washdown rated type 4X Spring Loaded Cover
Washdown rated type 4X Spring Loaded Cover
One of the primary keys is in the Safety Shutter on the Receptacle. Shutter automatically closes before the plug can be removed. Eliminates unintended access to live parts and arc flash. Shutter can only be opened by an electrically compatible plug.
Once disconnected; Line of Sight and Lock-Out Tag-Out can be accomplished.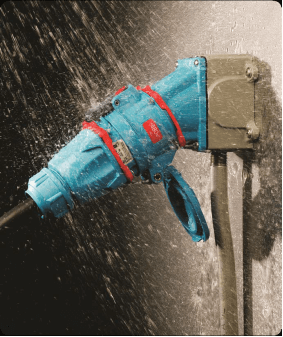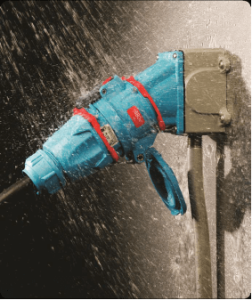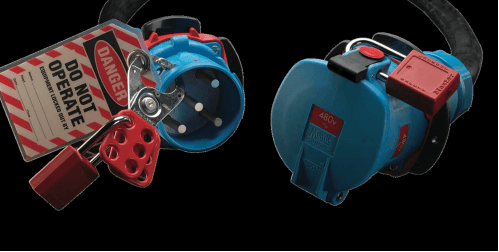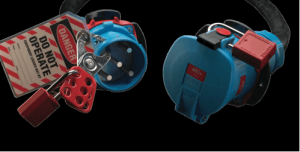 When connected to power the coupled female receptacle and male plug join as a NEMA 3R/4X unit.
If you are looking for Life Safety, Ease of Use, Durability and Reliably you may consider the Meltric Plug & Receptical for you power connection needs.