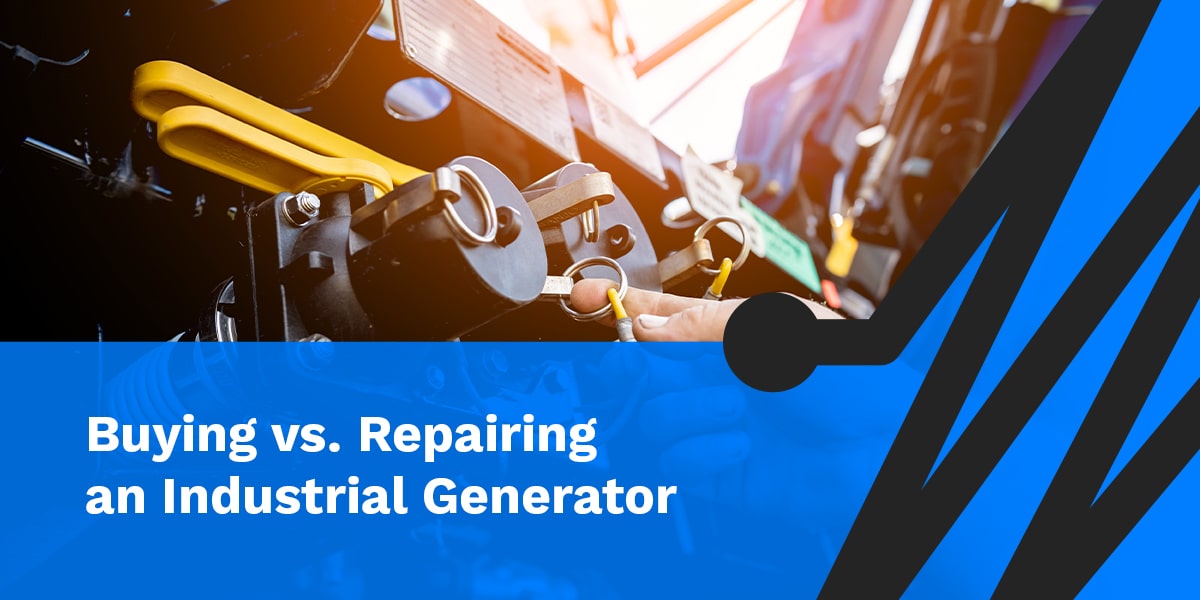 Your company relies on your industrial generator to power your operations and maintain a safe environment through outages. Whether your backup power source is outdated, requires maintenance often or has a broken component, preparing for emergencies includes equipping your facility with a reliable generator.
At Industrial Electrical Company, we offer efficient generator services that reduce downtime and keep your company on track. When you're weighing purchasing versus repairing an industrial generator, our technicians will offer informed recommendations and provide the system or services you need to prepare for outages and prevent downtime.
When to Replace an Industrial Generator
As an industrial generator suffers from time and wear, it begins to offer several signs that a replacement is imminent, including:
Reaching maximum hours of operation: Generators are more likely to have issues after operating past their maximum hour allowance, which you can find in your user manual.
Requiring constant maintenance: Inconsistent performance and frequent needs for service pair costly downtime with expensive repairs, impacting your company's bottom line.
Using more fuel and emitting more carbon monoxide: Rising fuel expenses and hazardous or increased carbon monoxide levels occur as a generator's efficiency declines, indicating the need for a replacement.

When to Repair a Generator
Industrial generator manufacturers design them to last for decades, and most problems require service rather than signaling the end of the unit's life. Your generator may need repairs if:
It's leaking: Generators use fuel, oil and coolants to operate. If these fluids leak, the low levels can cause issues such as overheating or failure to turn on.
Its performance changes: If your generator won't start or you see a fluctuation in performance, these irregularities signal a problem needing repair.
Its alerts/alarms are activated: Self-testing generators will alert you to any abnormalities, such as a control panel left in "Off" or "Reset" status. This issue will prompt a "not in auto" alert, indicating your generator will not start automatically during a power outage.
The coolant is too cool: A malfunctioning or damaged block heater will result in low-temperature coolant and require professional repairs to fix.
You notice other issues: Your industrial generator may not operate efficiently — or work at all — if the spark plug, air filter, battery or other components need repairs or replacement.
Trust Industrial Electrical Company for Generator Services
When your generator needs expert repairs and preventive maintenance, IEC is here to help. Our team is proud to serve central California and western Nevada, helping our clients in this region address and prevent downtime with stellar service.
We understand that your industrial generator keeps your facility operational and productive during outages, so we provide preventive maintenance and emergency repair services to support your success. We also work with your best interest in mind, so we'll tell you when you're better off repairing your generator versus buying a new one.
Contact us today to learn more about our industrial generator, small engine and welder repair services.